Faucet is necessary in our daily life, and it has big function in daily using. Although the faucet does not look very important, but if you do not buy a good faucet, your life will bring a lot of trouble, and the trouble is that the faucet will bring you a headache, so buy when we must choose a good quality faucet.
First, pay attention to the quality
There are many types of faucets in the market, so which type you would like to choose is very important. You should choose according to your own need, and the most important thing is to choose the good quality faucet. Faucet with famous brands always have good quality and have warranty to ensure the quality. So don't only consider the price as the first important factor when choosing faucet, but the quality is the best important factor in fact.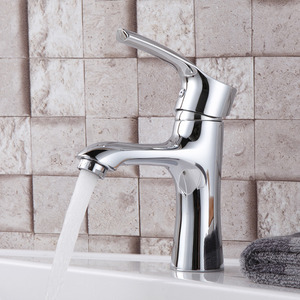 Second, pay attention to the valve
There are large difference among the valve inside the faucet in the market. Some is stainless steel ball valve, some is ceramic valve. Of course, the stainless steel ball valve is more secure and durable than others and has good withstand capability. It also has disadvantages which the closed from the role of the rubber ring is very easy to wear, it will quickly aging. While the ceramic valve has good spool feature. So it only focus on your own need when buying faucets.
Tips for purchasing faucets
ultima modifica:
2015-08-01T09:22:49+02:00
da
Reposta per primo quest'articolo